Hoover SUCKS!!!!
Why you shouldn't buy a Hoover product
by Marc Mauss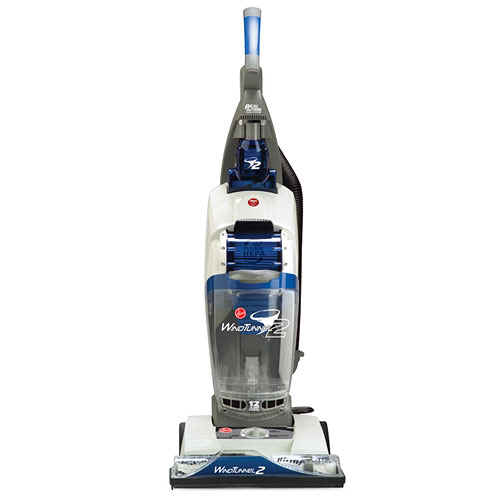 Imagine buying a high-end vacuum cleaner from a supposedly reputable manufacturer and finding that in spite of a one-year warranty, they can't make it work!!!
When our 3-month-old Hoover Wind Tunnel 2 Extra Reach vacuum stopped working, we contacted Hoover to find out where to get it serviced. They sent us to the closest service center (Appliance Parts Plus, 417 Hawkins Ave., Lake Ronkonkoma NY 11779, (631) 981-6610).
When we got to the service center, they told us that it would take more than a half-hour to repair the machine, so they couldn't do it as a warranty repair as Hoover doesn't pay them for more than a half-hour on warranty work. As I drove away, I phoned Hoover to ask about this! They told me they'd get back to me, which they did, the next day.
They told me to take the machine to another repair center, 27 miles away (Deer Park Vacuum, 1807 Deer Park Ave., Deer Park NY 11729, (631) 667-3373). When we got there, they looked at the machine and told us that it needed a switch which was "on national backorder" and it would take 3 weeks to get it.
Again I phoned Hoover. They checked and found that the part was not in the warehouse, but told me they would locate it elsewhere and have it over-nighted to the repair center. The following day, I got a phone message from them saying that they could not locate the part and it would take weeks before they could get one.
I phoned back and asked them to either replace the machine or give us a loaner until they could repair the 3-month-old unit. The rep told me she wasn't authorized to do that, but she would extend our warranty by six months!!! What good is a warranty when they can't fix the unit? I asked to speak with her supervisor, who told me that "we don't give loaner machines." I asked for HER supervisor, but she insisted that she doesn't report to ANYBODY, and she is the highest-ranking person in the entire company. (Her name is Suzanne, id # 8745.)
Keep in mind that a vacuum should be used AT LEAST every week!!!
Not only are they unable to keep their machines running, but their customer-service (if you can call it that) people expect customers to believe obvious lies.
I STRONGLY recommend against anyone purchasing a Hoover product.
It's now more than three weeks since we were told they'd have the part in three weeks, and the shop says they still don't have the part.